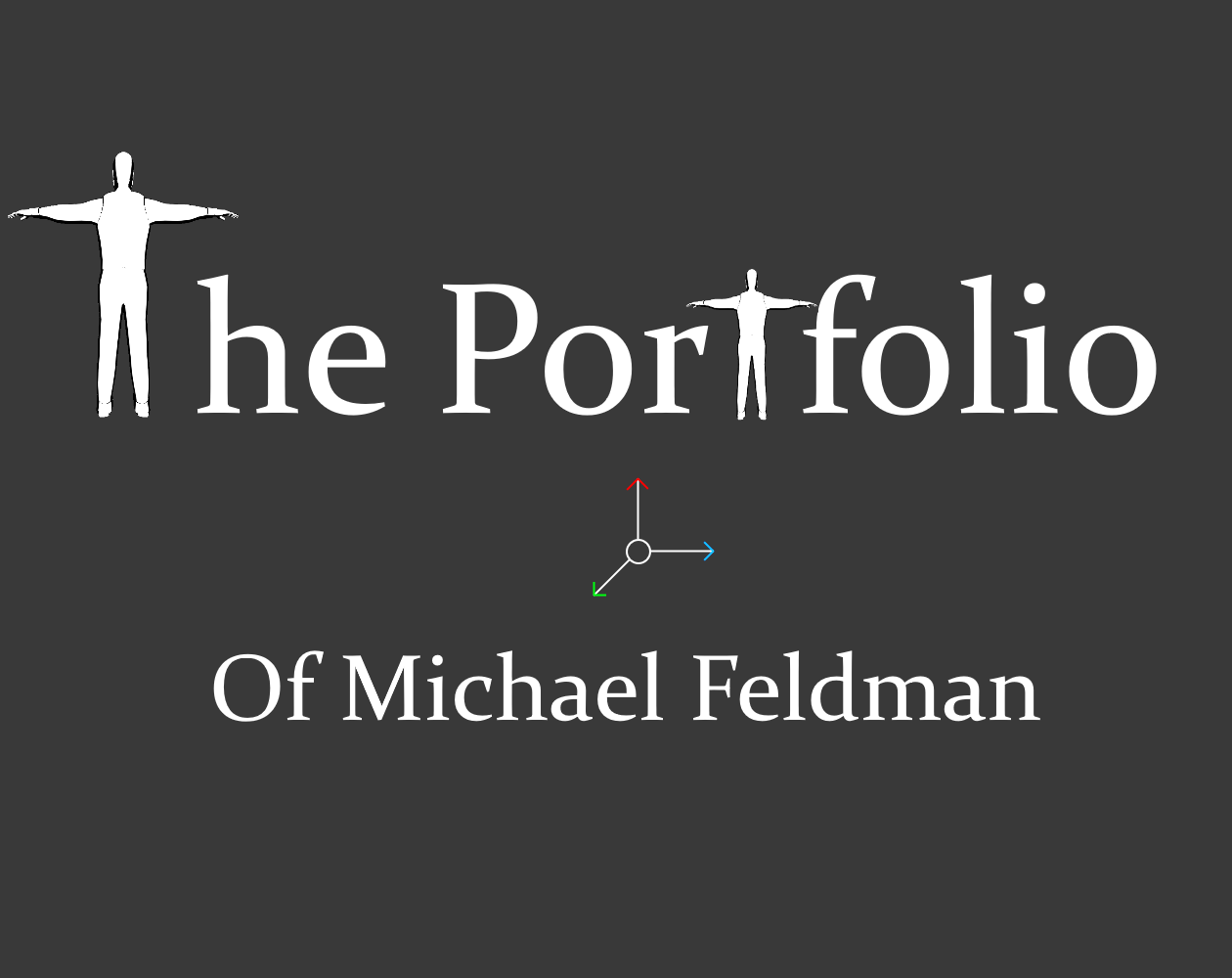 My Portfolio
A downloadable game for Windows and macOS
Developed for hiring managers, or team leaders seeking 3D video game artists.
Welcome to My Portfolio. This game is a super-short walking simulator portfolio piece. The main course the game takes you through multiple scenes, created by me, Michael Feldman. There is an optional audio tour option. Or the scenes can viewed with music only.
Controls:
Q to quit
Alt+F4 to close
*Standard WASD keyboard and mouse movement*
~
Install instructions
Alternatively there is a video playthrough on youtube. If you prefer to experience the game that way, please feel free to do so, and do wear headphones!